The best way to stay informed and up-to-date on the latest marketing trends is by listening to podcasts. But with so many great podcasts out there, how do you know which ones are worth your time?
Lucky for you I've compiled a list of some of my favorite sales and marketing podcasts that will keep you entertained while educating on new strategies that'll help take your career to the next level.
The 10 Best Sales & Marketing Podcasts for 2021
In this blog post, we'll list 10 must-listen podcasts for marketing and sales professionals.
1. In The Arena Podcast
Iannarino, a sales coach and author of The Lost Art of Closing, writes his blog on a daily basis.
Long-distance leadership and fighting toxic culture are among the subjects covered in his podcast.
With episodes on how to make it a helpful resource for first-time managers, he assists them as well.

About the Podcast:
Anthony Iannarino is the podcast host
20-50 minutes per episode
iTunes and Stitcher are good places to start
Also Read: 81 Motivational Sales Quotes to Crush 2021 Goals
2. Sales Gravy
Jeb Blount, a sales specialist, offers fast advice on objections, negotiation methods, and other related issues.
His podcasts, which can be up to an hour long but usually last only 5-10 minutes, are ideal for sales reps who want useful tidbits during a busy day.
New episodes aren't released on a regular basis, thus they're scarce; nonetheless, he normally publishes a few per month.
About the Podcast:
Jeb Blount is the podcast host
The length of each episode changes
iTunes, Stitcher, and RSS Feed are some of the places where you may listen to the show
3. Sales Pipeline Radio
Heinz is the host of Sales Pipeline Radio, a show that covers topics including coaching sales managers, quota assignment, and more.
Heinz has a history in both marketing and sales, but his strategic insight shines through during the episode.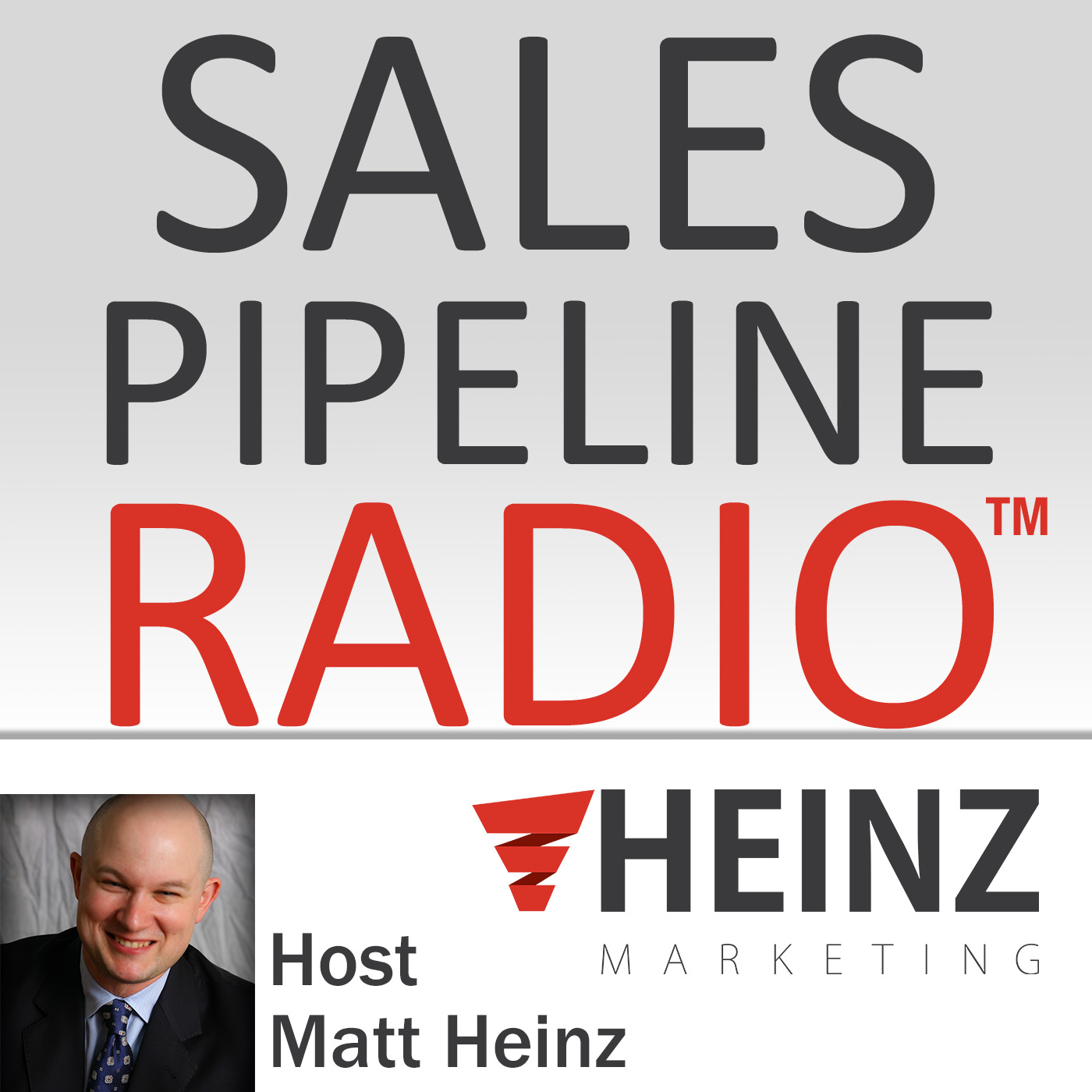 About the Podcast:
The presenter is Matt Heinz
4. The Salesman Podcast
With over 550 episodes, you'll never be bored listening to The Salesman Podcast. The focus on soft skills critical for sales evangelist success stories, such as body language and speaking best practices, as well as narrative advice and question ideas, distinguishes this podcast.
About the Podcast:
Will Barron is the podcast host
30-45 minutes per episode
5. Make It Happen Mondays
John Barrows on B2B Sales Barrows, John. John Barrows, the founder of JBarrows Consulting, is a well-known B2B sales trainer. Salesforce, LinkedIn, and Okta are among his clients.
Every week, he gives you concrete sales tips and invites industry experts to speak. This podcast consists of clear-cut teachings on how to thrive in the world of sales, and are recorded on Facebook Live every Monday.
About the Podcast:
John is the podcast host
30-45 minutes per episode
Also Read: Top 50 Sales Influencers To Follow On LinkedIn
6. The Ziglar Show
This pod is a fascinating new podcast from the son of famed sales motivator Zig Ziglar, and it's chock-full of motivational chats.
Tom invites speakers such as Simon Sinek and Seth Godin for in-depth conversations that mostly focus on creating positive habits, in order to carry on his famous father's legacy.
About the podcast:
Tom Ziglar and Kevin Miller are the podcast hosts
30-60 minutes each episode
7. Business 2 Business Growth Show
If you want to learn more about what's important for sales leadership, the B2B Growth Show is a great podcast.
The Business 2 Business Growth Show podcast is a weekly show that helps entrepreneurs and business owners grow their company.
Each episode teaches listeners how to effectively use social media, build effective networks, manage cash flow better so they can focus on what's important: strategy!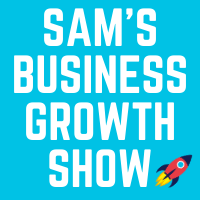 About the podcast:
James Carbary
30-60 minutes each episode
8. Sell Or Die
If you're looking for a podcast with daily motivation and weekly best-ofs, look no further than Gluckow and Gitomer.
These two sales trainers offer live Q&As as well as guests from all walks of life – there's something to learn here that will benefit anyone who listens!
About the Podcast:
Jeffrey Gitomer and Jennifer Gluckow are the hosts.
The length of each episode varies, although most are between 20 and 30 minutes
9. Accelerate By Andy Paul
Paul's podcast is an excellent resource for any manager who wants to better their hiring process and provide their staff with the most up-to-date tools.
Each episode will feature an industry expert who will offer tips on how to become "sales rock stars" or equip reps to rock anything in sales!
About the Podcast:
Andy Paul is the podcast host
15-40 minutes per episode
10. The Quotable Podcast
The Quotable weekly Podcast covers a lot of ground for salespeople and managers alike.
The show delves into talent recruiting, training, and reviews/coaching to give listeners valuable insight no matter your job title or function within the company.
New episodes come out once per week, so this podcast is worth checking out if you work in either type of role.
About the Podcast:
Kevin Micalizzi is the podcast host
25-30 minutes per episode
Overall, these top 10 podcasts will let you understand sales enablement trends and difficulties if you're seeking for something to listen to.
Also, VideoForm is perfect for sending videos in emails without having to jump out of your inbox! Try it today and you'll see why everyone loves this new way.